Kudos to Eliza and Jane.....all the way from South Africa!

What impressed me was the category "descriptions" they made. When you click on a category, before the book covers appear, you'll see text and fun images that "sell the sizzle" and prepare the customer to "want" to make a purchase.
Scroll down below the picture for instructions on "How to do this."
Thanks Eliza and Jane for your imagination and inspiration!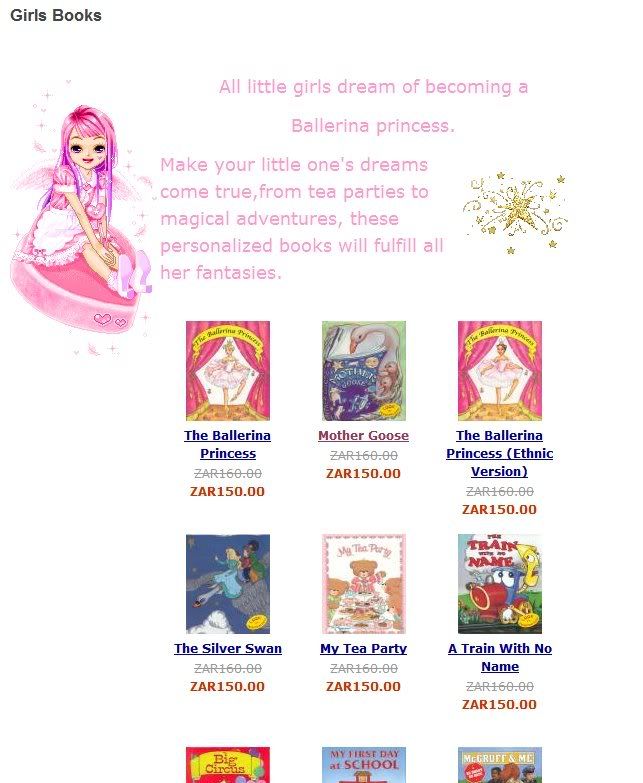 How to create a category discription
1. Login to your admin center
2. When "all products" opens, click on a category to the left
3. Next to the Category name you'll see an "edit" button
4. When the "edit" page opens, you'll see a "Descriptions" box just like you do for all pages.
5. Insert the content you want and hit update.
That's it, quick and simple!